<< Previous Image Back to Gallery Next Image >>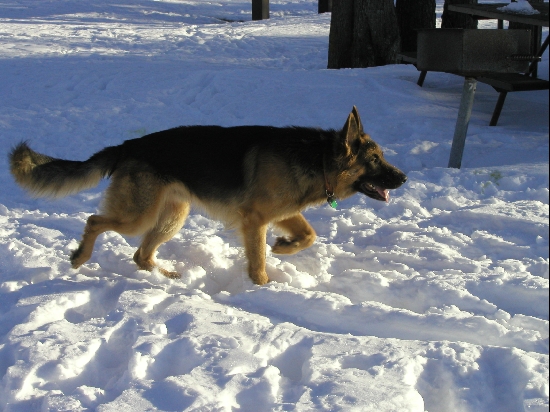 Oskar, our male German Sheperd, out playing in the snow. He's a long-hair so he's perfectly comfortable out there for a lot longer than I am. He's always ready to go for a walk, no matter what the weather is.
On a side note, the AKC considers the long hair to be a fault, so you'll never see them in the show ring. Idiotic rule.
Taken by: Rene on Feb 26th, 2004
---