<< Previous Image Back to Gallery Next Image >>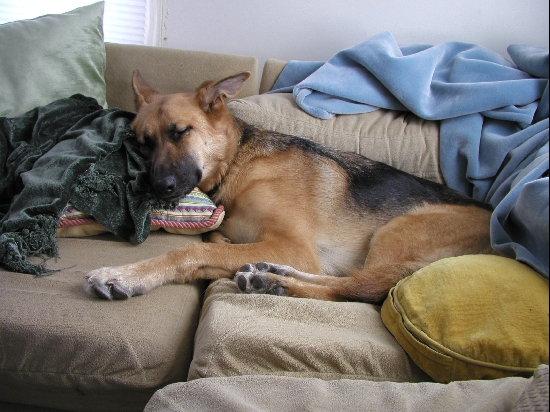 Yes, our dogs are spoiled.
We rescued Gaia out of a shelter down in Georgia. She was tied up outside all of the time. Now that she's allowed inside, (and up on the old couch) she's decided she likes her creature comforts.
Taken by: Rene on Feb 26th, 2004
---